According to statistics from 2014, there are just under 400,000 beauty shop, barber shops, nail salons, and spas in the United States. This is a huge industry that has business that are similar, yet significantly different depending upon the services and products sold. The amount a business pays for commercial insurance may vary dramatically depending upon a number of factors relating to the beauty shop and the appetite of the carrier to quote this industry. Here are four things to consider when looking to purchase insurance for a beauty shop.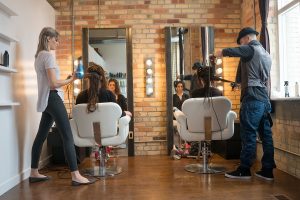 5 things to consider when purchasing Commercial Insurance for a Beauty Shop
Contractor vs. W-2
One of the first decisions a business owner in the Beauty Shop Industry has to make is whether to hire their employees as W-2 employees or independent contractors. There are benefits and disadvantages to both types of employees. Consulting with a legal professional and having a mentor who has owned a business before is the best way to determine which type of employee is best for your individual business. There is one common misconception about this designation. The misconception is that if a business hires the employees as independent contractors, they do not have to purchase workers compensation insurance to cover those employees. In some states that is true, but the employer is taking a huge risk if they do not purchase coverage. The business is still liable for injuries that occur as part of normal business operations. In most cases it is a wise move to still purchase coverage in order to protect the investment in the business.
Safety Programs for a Beauty Shop
Most people do not feel that a beauty shop is a business with an elevated amount of risk. In most cases that is true. The primary risk is from common slips, trips, and falls resulting from having the business open to the public. Implementing a safety program, documenting it, and making it a regular part of the business operations is the best way to ensure safety is a priority throughout your staff. Cleanliness is important in all aspects of the business. This is true whether you are cleaning loose hairs after each customer, shoveling ice in the parking lot during the Winter, or making sure employees are using proper safety techniques when working with certain chemicals.  Repeated exposure to chemicals can cause workers comp exposure as well as general liability risk because customers and other third parties are exposed to potentially dangerous chemicals.
Does your Beauty Shop Sell Products vs. Offer Services
The decision to sell products related to hair care or not will impact your general liability risk. If the products are misused and cause injury to customers, the business may be liable. Depending upon what types of products and how much inventory you keep on hand, selling products can significantly increase insurance premium.
Special Events for a Beauty Shop
Anyone can tell that cutting a middle-aged balding man carries less risk than giving a child their first hair cut. There is even more importance put on the services of a beauty shop when a child is hair their first sweet sixteen birthday or even a wedding. If a mistake is made on the wrong client, it can result in a lawsuit. If your business is going to offer specialized services for special events, you need to speak with your independent insurance agent and make sure your business is protected for the unfortunate event of something going wrong.
Beauty Shop Chemicals
Depending upon what types of services are offered within an individual Beauty Shop, chemicals are a part of the services being offered. It is important to require extensive training and even certifications for any employees who are using certain chemicals. You as a business owner should ensure a work environment that keeps them safe. This includes an environment that is clean, with adequate ventilation, and provide them with proper safety equipment including gloves, masks and eye protection.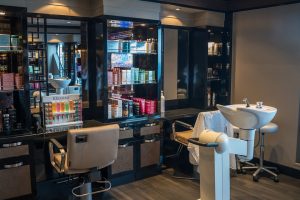 4 Policies every Beauty Shop should secure
Workers Compensation for a Beauty Shop
Workers' Compensation Insurance is required by law in 48 out of 50 states. Depending upon the laws within the state you operate, your business may or may not be required to  secure Workers Comp Coverage.  How your business is structured and whether or not your employees are W-2 or 1099 employees also impact the requirement for this coverage. It is important to check with the state governing body within your state to determine if you are required for to carry this coverage. Even if you are not legally required to carry coverage, in most cases it is important to carry coverage. Workers compensation is referred to as the 'exclusive remedy'. The term 'exclusive remedy' came about because the workers compensation system provides benefits to both employees and employers. Employees benefit by gaining some lost wages and medical costs when they are hurt and not able to work. Employers gain the piece of mind that they will be covered if sued for injuries that occur as a normal part of business operations.
Beauty Shop General Liability
For most people who own a beauty shop, general liability exposure is moderate. Most exposure results from the fact the facility is open to the public in order to provide services to them. Additional exposure can result from contractors coming in to the location to perform services like after hours cleaning companies, companies that stock the shelves, or customers of a neighboring business you share a parking lot with. For this reason, the entire facility should be cleaned periodically throughout the day.  Parking lots and sidewalks need to be in good repair no matter the time of year. Snow and ice need to be removed when possible.  Anything that can cause slips, trips, and falls needs to be dealt with promptly.
Professional Liability for a Beauty Shop
Professional liability exposure depends completely on the services offered at each individual beauty shop. If you are offering simple cuts and shaves for men at a barber shop, the risk is fairly low. If you offer services for special occasions like birthdays, anniversaries, or weddings' you can be sued if the client is not satisfied with the work done by your employees. For this reason, it is important to consider professional liability coverage if you offer more specialized services.
Beauty Shop Hired and Non-owned Auto
If a beauty salon owns motor vehicles and uses them as part of they daily operations, commercial auto insurance is a must. This is not an issue for most businesses in this industry, but most businesses within the beauty shop industry do have employees that use their personal car for business purposes on occasion.  If this is the case for your business than the business is liable for damage caused by accidents caused by your employees while they are using their car for work purposes. Hired and Non-Owned Auto Liability can cover your business for just this situation. This type of insurance policy covers bodily injury and property damage caused by a vehicle you hire (including rented or borrowed vehicles) or caused by non-owned vehicles of your employees (personal vehicles). In most cases it does not pay for the physical damage to the vehicle itself; that's covered by the owner's insurance.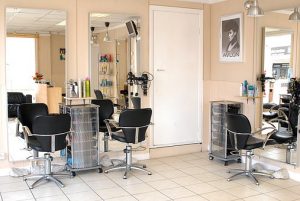 3 Tips for Beauty Shop Owners
Gather Documents Early
There are a lot of documents that need to be given to both your agent and carrier in order to make the quoting process run smoothly.  Here is just a small list of things your agent may need in order to get you an accurate quote on coverage:
Business contact information
Building lease, if applicable
Number of employees
Inventory of all assets, such as chairs, equipment, products and inventory
Type of potentially hazardous services you offer, such as chemical treatments on hair
Type and amount of your customers' personal data you store
Years the business owner has worked in the industry
Years the business has been incorporated
Claims history (at least the past three years)
This list is not exhaustive. There may be additional information needed depending upon the specifics of your business. If you call a new agent 10 days before your policy effective date without much of this information, the agent will have a hard time getting you comprehensive coverage or the best rates possible in that amount of time.
Choose a Carrier who Specializes in the Beauty Shop Industry
Partnering with an independent agent is the best way to find out who specializes in your industry and which carriers have a healthy appetite for the beauty shop industry. Independent agents can shop you policy so you don't have to. They are truly a middle man who works for you (At least they should). If you try to shop your policy around yourself, every carrier will tell you they have years of experience and interest in your industry. An independent agent knows who is actively looking to quote the beauty shop industry and they can make those carriers compete for your coverage. This can help your business get more comprehensive coverage and deeper discounts.
Consider Umbrella Coverage
Most Beauty Shop Owners are small business owners. Because of the small business nature of this industry, many business owners do not think an insurance claim will go beyond the limits of their policy. In many cases this is true, but when the claim is large enough to go beyond the limits of the policy, it many times will cause the business to close its doors permanently. An umbrella policy can sit on top of all existing policies and protect your business when the limits of your existing policies are met.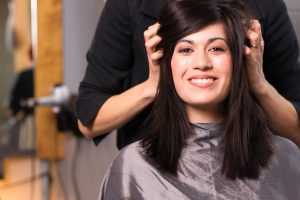 9586     Hair Styling, Barber Shop, Beauty Parlor. This is a vary broad classification and applies to most types of personal grooming services for men or women involving all parts of the body. Typical business under this code include beauty parlors, barber shops, tanning salons, day spas, tattoo parlors, make-over salons, etc.
9063     Clubs and Salons- Health and Exercise. This NCCI class code covers many types of spa and club businesses including massage salons, fitness clubs, health clubs, gym's, and exercise clubs. Also includes YMCA and related organizations.
8018     Beauty Supply Store- Wholesale. Barber and beauty supply houses and wholesale beauty supply sales.
8044     Spa and Hot Tub Dealers. The standard classification for spa, sauna, or hot tub dealers. Includes delivery and installation
9053     State Special Code for CA and NJ. CA- Applies to fitness clubs, swimming clubs, and tennis clubs. NJ- Applies to fitness clubs and health spas.
9055     New York State Code. Applies to most exercise or health clubs in NY.