17% Decrease in Connecticut Workers Compensation Rates 2019
In 2019, CT Workers Compensation Rates will be decreasing by 17%. This is extremely good news for business owners within the state. This marks the fifth consecutive year the rates have dropped for businesses in Connecticut. These declines over the past five years amount to businesses paying nearly 50% less for workers compensation coverage.  CT Workers Compensation Rates 2019 decreased in 2017 by 14%.  In 2016 they decreased by 11%, in 2015 they decreased by 4% and again in 2014 rates decreased by 3%.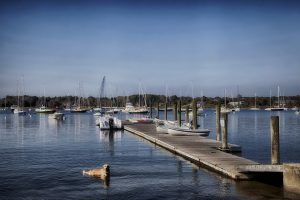 Why did CT Workers Compensation Rates 2019 Fall?
In 2019, the decreases are in large part due to a decrease in the number of workplace injuries and a decrease in claims filed. This is more than likely due to business owners throughout the state of Connecticut paying more attention to workplace safety and implementing effective return to work programs that get injured workers back on the job quicker.  The state is also seeing lower medical costs per claim.
What can Business Owners do to maximize CT Workers Compensation Rates 2019?
Shop around your policy
It is not a good idea to switch carriers every year based upon a slight drop in premium, but it is equally important to shop your policy around from time to time. This will, at the very least, make sure your current carrier is offering you a competitive salary.
It is not advisable to switch agencies or carriers each year for a slight decrease in premium, but it is beneficial to shop around to ensure you are maximizing savings. It is not a good idea to change carriers frequently because when a claim does occur the carrier will take in to account how long you have been a customer when they are determining whether or not to raise your rate or deny your business coverage altogether.
Bundle Policies
When an underwriter knows they are likely to sell a business multiple policies, they are much more aggressive with credits and discounts. In most states, Workers Comp and General Liability are required by law for nearly all businesses. In most cases, these are not the only policies most businesses need. Securing additional coverages is the best way to fully protect your business and to maximize savings.
Partner with an Independent Agent
Partnering with an independent agent is always the best way to maximize savings when purchasing commercial insurance. An independent agent can shop your policy around to multiple carriers as opposed to a select few. This allows you to focus on running your business while your agent shops around your insurance policy for you.
Make Sure You are Classified Properly
Many businesses have employees who are not classified properly. This can cause the business to over or under pay for premium. Even when this gets cleared up during the end of term audit, it still causes the business to either over pay throughout the year or have an unexpected additional payment at the end of the term.
Communicate with your Insurance Carrier and Healthcare provider
Communication is key when it comes to navigating the workers compensation system. This is true for the business owner, the injured worker, the insurance agent as well as the underwriter who represents the insurance carrier. The business owner has a responsibility to help the injured worker navigate the workers compensation system and get the care they deserve while not able to work. It is important to keep your agent in the loop throughout this process even though it is the responsibility of the carrier to administer the program. Keeping the agent in the loop can help in the unfortunate event that the carrier is not living up to their end of the bargain. If the agent knows about this process throughout, they can help hold the carrier accountable.