A Ghost Policy Can Satisfy Insurance Requirements for a One-Person Business at a Substantial Savings
Workers Compensation Insurance is required by law for most businesses in most states. When a business operates as a sole proprietor, one-person LLC, a partnership, or a one-person s-corporation; depending upon the state the business operates in workers comp may not be a requirement. In order to save money, many of these businesses decide to go without coverage, but most find contracts require workers comp coverage. In order to meet the requirements of these contracts, many insurance carriers have a specific ghost insurance policy to meet the needs of certificate requests.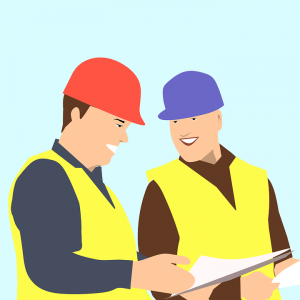 How is a Ghost Coverage Different? 
A Ghost Insurance Policy is what professionals within the insurance industry  refer to as a minimum earned premium policy. Ghost policies normally cost between $750 and $1000 each year. Nor this depends upon the state and industry a business operates. The policy does not have payroll calculated into the premium and it excludes all owners from the policy. The main function of a ghost policy is to not necessarily provide tangible benefits unless the business decides to hire an employee or subcontractor that is consider an employee by the state governing body. The Ghost Policy doe provide interim protection for an employee or subcontractor until the business gets a traditional workers compensation policy in place. If the business never hires employees throughout the year, the ghost policy will meet the requirements for a certificate of insurance to be issued to an entity with whom a business is entering into a contract.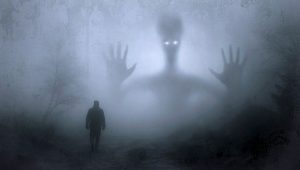 General Contractor
In many cases, a general contractor needs a certificate of insurance to prove it has certain insurance policies in place in order to enter into a contract. Workers Compensation is almost always one of the required coverages. A Ghost Policy can meet one of these requirements for the general contractor. If the contractor never hires an employee than they only have to pay for the cheaper ghost policy. If the business hires an employee or a subcontractor
Plumbers
If a plumber operates with multiple employees, they will need to secure a traditional workers compensation policy, but some plumbers are established enough to work as a single-employee entity. Plumbers who are the only employee of a business and install or service on new construction projects frequently are required to produce a certificate of insurance. When the business operates with only one employee a ghost policy can help service this requirement at a much lower rate than a traditional workers comp policy.
Landscapers
Many businesses who operate in the Lawncare and Landscaping Industry have employees and secure a traditional workers compensation policy. Some professionals work on their own as a consultant and they are the only employee of that business. When this is the case, a ghost policy is usually the best type of policy to have in place in order to satisfy the requirements for a certificate of insurance.
Home Healthcare Workers
Most Home Healthcare Companies have multiple employees who work at the residence of clients. In some instances, home healthcare workers are able to work as independent contractors. In some states, contractors are not considered employees. If that is the case for a home healthcare worker, a certificate of insurance is necessary to operate. A ghost policy costs substantially less then a traditional workers compensation insurance policy. Because of this savings, a ghost policy is usually the best way for home healthcare contractors to get coverage in place that will satisfy the requirements for workers comp.
Architect and Engineer
Architects and Engineers frequently operate as solo independent contractors. Like other contractors, they need to provide a certificate of insurance in order to agree to a contract. Workers compensation is typically required to meet the needs of the certificate of insurance. When this is a requirement, a ghost policy can meet the requirements at a much lower amount then a traditional workers comp policy.