5.6% Decline in Louisiana Workers Compensation Insurance Rates 2019
Last week the Louisiana Department of Insurance approved a rate filing recommended by the National Council on Compensation Insurance (NCCI). The announcement called for a statewide decrease of workers compensation rates by 5.6 percent. Taking effect on May 1, 2019; this decrease will amount to a savings of nearly $800 million for Louisiana Businesses.  This decrease in workers comp premium contributes to rates declining by an amount of 19% over the past 5 years, 34% over the past 10 years, and 51% over the past 20 years.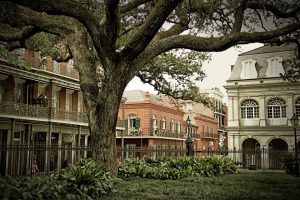 Why is there a Decrease in Louisiana Workers Compensation Insurance Rates 2019?
Workplace safety is the main contributing factor making Louisiana Workers Compensation Insurance Rates 2019 go down.  For several years now, Louisiana has one of the lowest non-fatal work-related injury rates in the U.S., according to the Bureau of Labor and Statistics.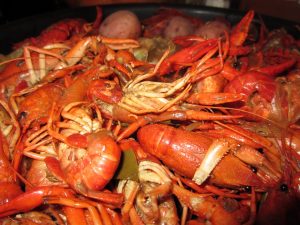 What can Business Owners do to Maximize Savings with Louisiana Workers Compensation Insurance Rates 2019?
Shop Around the Insurance Policy
It is important to periodically shop your policy around. It is equally important to establish a long term relationship with a carrier and an agency. When something goes wrong and you have a large claim, you do not want to be a new customer with either your agency or your insurance carrier. It is important to make sure your current carrier is competitive.
Partner with an Independent Agent
Partnering with an independent agent can help you save time during the quoting process. Most independent agents can shop your policy around to multiple carriers to give you options. An agent knows which carriers are hungry to quote particular coverages and industries. This can help you get more comprehensive coverage at even lower rates.
Lower The Limits
Lowering your limits is something you should be extremely careful with, but with the help of an experienced insurance professional (like your independent agent) you may be able to safely do for your business.  If you have a long and honest conversation with your agent about the activities of your employees, the equipment you own, and the level of risk you are comfortable with; they should be able to find a limit you are comfortable with. Many times this can save on premium significantly.
Pay Cash Up Front
Most insurance carriers have multiple ways to pay for your insurance coverage. If you have the cash on hand and the ability to pay for the year in full at the beginning of the term, carriers may be willing to give you a discount for payments made in full. Tell this to your agent if it is something you are able and willing to do.
Operate Safely
Operating a safe business is always a wise business decision. It will keep your customers and employees healthy. Healthy employees are happy employees and happy employees make happy customers. Having a good safety record can also help you save when purchasing insurance because a carrier is more likely to offer you a discount on premium if there is a higher likelihood of your business not filing a claim.  Keep a documented record of all safety activities is important both when purchasing insurance and in the unfortunate instance that your business has to file a claim.