Oregon Workers Compensation Rates in 2019 will be Going Down by 9.7%
Effective January 1st, 2019; Oregon Workers Compensation Rates will be declining by an average of 9.7 percent. This marks the 6th consecutive year that workers comp rates have declined for the business community in the state of Oregon. During this time period, the pure premium rate will have declined on average by 40 percent from 2013 to 2019. Next year Oregon Employers, will pay $1.12 per $100 of payroll for workers' compensation insurance. This is down from $1.23 in 2018. Across the country, Workers Compensation Costs range from $.75 in Texas to $2.74 in Alaska. Oregon has a strong workers comp market the business community benefits from.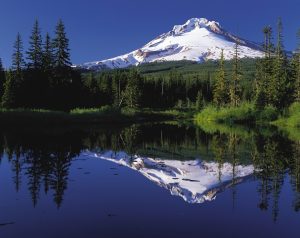 Why are Oregon Workers Compensation Rates declining in 2019
The main contributing factors that is causing workers comp rates to decline in 2019 are lower medical care costs and less severe claims in recent years.  According to Cameron Smith, Department of Consumer and Business Services (DCBS) director, "Everyone from employers and workers to insurers and government has played a role in making workplaces safer and keeping business costs low.  As the numbers show, Oregon's comprehensive approach continues to pay off."
Additional measures have contributed to favorable rates in recent years including efforts by the Workers Compensation Division to enforce employers to carry insurance, keeping medical costs under control, and helping injured workers return to work sooner.  Additionally, the state of Oregon has recently put an extended focus on preventing on-the-job injuries by enforcing workplace safety and health rules, as well as advising employers about how to improve worker safety and health. According to Governor Kate Brown, "Oregon continues to demonstrate that it's possible to maintain low employer costs while providing strong support to workers," Governor Kate Brown said. "We must remain committed to working together to balance employer rates and worker benefits, and to help injured workers heal and return to work quickly."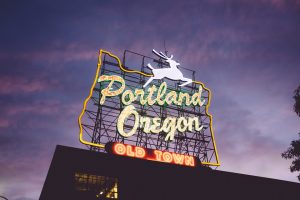 What can Businesses do to Maximize savings on Oregon Workers Compensation
Get Your Documents in Order
When it is time to renew your insurance policies, there are a number of documents your insurance agency and carrier will need to do a post term audit and to quote your business new coverage. This is especially important if you are deciding to shop around your policy.
Shop Your Policy
Every few years it is important to shop around your policy to multiple carriers. An independent agent can do this for you or you can do it yourself if you have the time and patience for this task. It is not wise to switch carriers every year based on a slight decline in price, but it is important to make sure your carrier is competitive with the market.
Make Sure your Classified Properly
Many businesses have employees who are not classified properly. This can cause businesses to either over or under pay workers compensation insurance premium. This commonly occurs when a business has staff members who work both in an office environment and in other areas like construction or driving. The risks associated with these jobs are drastically different and the amount the business pays for workers comp is reflected in their workers comp rate. Taking additional time to ensure your employees are classified properly is crucial to your business paying accurate rates for insurance premium.
Change your Limits
Changing the limits of some types of insurance coverage can help your business save on premium. As your equipment ages, the amount it costs to replace the equipment decreases. This can be a good time to lower your limits to a level more in line with the current value of your equipment. Be careful to lower them too low. Most policies cover not only the liability to your business because of property or equipment, but also the businesses liability for damages to outside third parties.  Take additional time to speak with your independent insurance agent in order to find places where you can safely lower your limits without putting your business at too much risk.
Consider Pay as You Go
Pay as You Go Workers Compensation is a way for seasonal or cash strapped businesses to free up cash for more immediate business needs. With a traditional workers compensation policy, as much as 25 – 33 percent of the total yearly premium is due up front just to get coverage in place. With most Pay as You Go Workers Comp Policies, a business can get coverage in place for as little as a few hundred dollars. This will allow the business to get coverage in place and pay their workers comp premium as the business brings in revenue throughout the year.