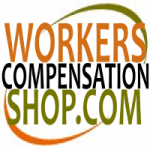 What is Pay As You Go Workers Compensation and how can it benefit an business?
Pay As You Go Workers Compensation is a relatively new way to buy workers compensation coverage.  The primary benefits of Pay As You Go include 1. reducing the start-up cost of coverage, 2. improving cash flow, and 3. reducing the exposure to large audit balances after the policy ends.
Traditionally, workers comp has only been offered as a direct bill product.  Many insurance companies still require a traditional deposit between 15% and 25% for a new policy.  The policy will often require 3 – 9 monthly installments based on estimated payroll and then a year-end audit.
There are several issues with this type of policy.  First, many employers do not have the cash to pay so much up front with a deposit.  Secondly, direct bill policies often require the policy to be paid in full between the 4th and 9th month of coverage.  This can create a cash flow issue for many employers.  Finally, when premium is based on estimated payroll it can create a problem during an audit if the estimates were too low or too high.
Pay As You Go workers compensation solves all of these problems.
Pay As You Go work comp programs solve each of the problems associated with a standard direct bill policy.  Most Pay Go programs eliminate any premium deposits for a policy which makes the start-up cost more affordable.  They often require only the annual expense constant and state fees/taxes up front- typically a few hundred dollars.
Since Pay As You Go is based on actual payroll per class code reported by the insured, cash flow is greatly improved.  The program works by providing "net bill" rates for each applicable class code to the policyholder.  The rates include all credits and debits associated with a given policy.  The employer pays their premium via the payroll deduction process or based on a monthly reporting worksheet.  Pay As You Go policies, therefore, improve cash flow by spreading the payments out over the entire policy period.
Audit issues are also reduced because accurate premiums should be collected during the policy period, based on actual payroll.   It is important to properly address owners payroll and subcontractor payment to prevent additional audit exposure.
Workers Compensation Shop.com offers Pay As You Go workers compensation solutions to employers, payroll service bureaus, and agents or brokers.