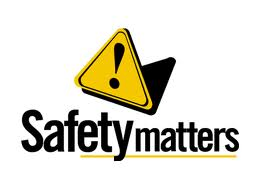 Every company should have a written safety program.  A good safety program protect a company's employees, reduces costs and creates a more productive work environment.  Ultimately, effective programs help reduce the cost of workers compensation insurance and improve employers' work comp experience modifiers.
The first step to a safer workplace is a commitment by management to create a culture which discourages unsafe conditions and behaviors.
Once there is commitment to a  safer workplace, accountability is imperative.  Expectation must be set for all levels of employees, from upper management to hourly employees and everyone in between.  All employees must then be held accountable for meeting the expectations of a company's safety program.
Safety rules and procedures should be developed and communicated to employees, so that responsibilities are clear.  These rules should be posted in common areas and otherwise re-communicated to employees on a regular basis.  Having good safety rules is one thing, but they also must be enforced.  Supervisors must be accountable for enforcement and employees must be accountable for following the safety rules.
Training on safety rules and procedures is an important component of any safety program.  Training should start with new hire orientation and should cover, at a minimum, safety rules, information about the workplace environment and job safety responsibilities.  This early training can be used to demonstrate management's commitment to safety and help create a safe workplace culture.
As much as possible, employees should be involved in the safety program.  They should be involved in establishing safety rules and procedures as well as participating in safety and training committees.  On-going training can increase employee knowledge and bolster injury prevention efforts.  Involvement on safety committees allows employees to be actively engaged in training efforts.
While I have previously written about efficient claims management practices and making medical attention immediately available in case of injuries, it is also important to have accident investigations when accidents do occur.  The goal should be to identify and eliminate root causes to prevent future occurrences of similar accidents.  On a related note, training and inspection reports should be documented and maintained in accordance with OSHA and any other applicable regulations.
Following these suggestions should serve as the backbone for implementing a good workplace safety program, which in turn should lead to fewer workplace injuries and a safe workplace culture.
Remember to leverage your safety program when buying workers compensation coverage and during the process of getting workers comp insurance quotes.  Many agents don't ask about safety programs, but insurance company underwriters often discount your workers comp rates or give additional policy credits when written plans and programs are in place.