Insurance for Damages related to Tropical Storm s and Floods
Anywhere it rains, it can flood. Flooding is the #1 natural hazard in the US. Even an inch of water can cause thousands of dollars in damage. The situations that cause flooding—heavy rain, groundwater, or new development —can happen anywhere. In fact, one in five flood insurance claims comes from someone in a low- or medium-risk area.  When someone lives in an area that is prone to tropical storms, the risk of flood goes up immensely. For this reason, if you or your business owns property; it is important to protect that property with adequate insurance to protect your home and business.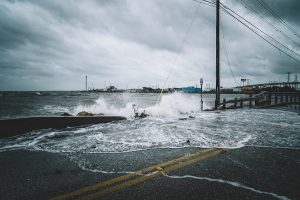 Natural disasters can strike in most areas. Floods are a particular type of natural disaster that should be prepared for in most areas of the country. In most communities, if you live in or near a flood zone you are required to carry coverage.  Even if you are not required to carry coverage, in most cases it is wise to do so. The damage from floods can be far-reaching and in many cases it can cause a business to close its doors permanently.
For many homeowners, as well as small business owners, the best way to properly insure your business is to go with a Business Owner's Package (BOP).  Insurance carriers have designed a package of policies that are common for businesses in a particular industry. Most packages can be adjusted to ad hurricane, tornado, flood, and earthquake insurance if you are in an area where some or all of these policies are necessary. In coastal areas, it is important to carry both hurricane coverage and flood insurance.  Adding flood insurance to your home insurance package or your business owner's package means you are covered in the event of a ruptured water main, a swimming pool collapses, or storm surge damages your house or office after a hurricane moves through. These situations are situations not usually covered by standard homeowner's or commercial property insurance policies.
That's right, most basic homeowner policies don't protect against flood damage. Neither do most business-owner policies. Only flood insurance can cover damage caused by a water accumulating on your property.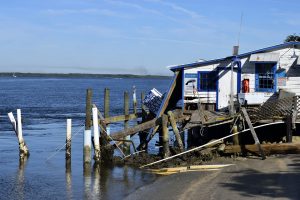 FEMA, the Federal Emergency Management Agency, recommends flood insurance to everyone. "There are still millions of Americans at significant risk of a flood damaging or destroying their homes. To protect against flooding and its consequences, all at-risk homeowners need to buy and maintain a flood-insurance policy."  There are rules and restrictions for what is and what is not covered by a flood insurance policy.  For example, damage caused by moisture, mildew or mold may not be covered. Damage to your basement's contents may not be covered. Especially susceptible things like fire arms or currency may not be covered. When you are purchasing coverage, it is important to talk long and honestly about your property or business and the coverages you are purchasing. When it comes to flood insurance, it is important to anticipate what valuable things you have on your property and how to best protect your assets. If you are not getting adequate explanations about what is or is not covered, you may look to partner with an independent insurance agent. Independent agents can shop your policy around to multiple carriers instead of just one or a select few. This gives you more options to meet the unique needs of your home and business.
If you decide to purchase flood insurance, a federal flood policy would cover rebuilding costs up to $250,000. You can also get a NFIP (National Flood Insurance Program) policy to cover up to $100,000 in possessions. If your home would cost more than $250,000 to rebuild, you need private flood insurance called excess coverage. when purchasing flood coverage, it is important to remember there is often a 30-day waiting period after purchase before a policy to takes effect.