Workers Compensation Classification to be aware of-Remodeling and Roofing
Workers compensation classification codes can be very tricky to decipher especially for the carpentry and remodeling businesses (Class Code 5465). out there.  There are a few things to keep in mind when examining the classification codes in which your company and employees are placed under for workers compensation insurance coverage. NCCI Classification Codes make a huge difference in your workers compensation premium because they affect the rate you pay per $100 of payroll.  If your employees are listed under the incorrect codes, your business could be underpaying or potentially overpaying for work comp insurance and you may not know until your next audit, if at all.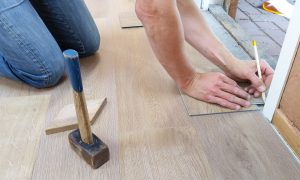 Residential Carpentry  (1 & 2 family dwellings) is the code we will examine today, Class Code 5465. This is a true "cop-out" code for many operations and a good default code many agents seem to fall back on when there are multiple remodeling operations, but this isn't always the correct code.
For instance: Per the NCCI Scopes Manual, this Class Code 5465 is intended to apply to contractors or general contractors responsible for the entire construction project. It can apply to all various aspects of the construction of a residential 1 or 2 family dwelling as long as the dwelling does not exceed 3 stories in height.  If a business is working on buildings exceeding 3 stories or commercial buildings, these contractors fall under class code 5403 which is carpentry NOC code (NOC = not otherwise classified).
Roofing, per the NCCI Scopes can also be contemplated in the Class Code 5465 code if the contractor is responsible for the entire construction project. However, if a contractor is just performing the roofing aspect of the project, then 5551 roofing class code would apply as normal.  Keep in mind that the rates for roofing are far higher than the rates for construction.
These two classes of business have become increasingly difficult to quote with regard to workers comp these days due to a number of reasons.  A primary issue many insurers find with Class Code 5465 is that it can be used for anything from a basic handyman who does interior renovations, to light home repairs, to a framing contractor who may be working 2 stories off the ground.  As noted in the scopes description, even some roofing work can be contemplated under this code.
Did you know?
When a contractor provides roofing on "Quonset" type buildings. These are building of the curved metal type. The contractor is assigned code 5535 (typically a siding class code) due to the fact that there is no distinction between the sides and the roof (per NCCI Scopes).
Please note this blog is particularly relating to NCCI basic scopes descriptions. It is important to check with a licensed insurance agent like The Insurance Shop, LLC to have your companies classification codes accurately examined. This can be done to make sure state special applications or other factors don't apply.