2019 is the Second Straight Year of Declining Rates for Delaware Workers Compensation Insurance 
In 2019 Workers Compensation Insurance Rates for the state of Delaware will be declining by 7.3% for the residual market and nearly 10% for the voluntary market. This is the second straight year rates have declined in Delaware and the rates took effect December 1, 2018. According to Trinidad Navarro, the Delaware Insurance Commissioner,  "I am delighted to approve yet another decrease in workers' compensation rates in Delaware and even happier to see a double-digit average decrease in the voluntary market.  For many Delaware businesses, large and small, this year's decrease means significant savings and is an incentive for smaller businesses to relocate to Delaware."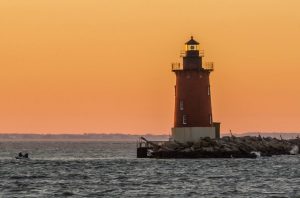 Why is there a Decline in Delaware Workers Comp Rates 2019?
Delaware Workers Compensation Insurance Rates 2019 are declining for a number of reasons. One major reason is the Delaware Workplace Safety Program. This program has helped more than 1,500 businesses save over $9.8 million on workers' comp premiums. Workplace Safety Inspections have largely contributed to these steep declines in premium. Focusing on safety programs is the best way to limit the frequency and severity of insurance claims for businesses of all sizes.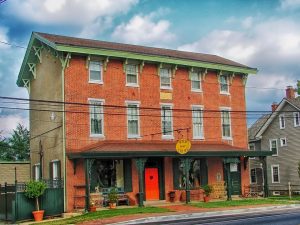 What Can Business Owners do to Maximize Delaware Workers Compensation Insurance Rates 2019?
Delaware Workers Compensation Insurance Rates 2019 are declining for the second year in a row. There are additional ways a business owner can make sure they are maximizing every way to save on commercial insurance. Here are four tips for saving when purchasing coverage.
Understand the Businesses Experience Modification Rating
The Experience Modification Rating of a business is the main factor businesses can control that impacts what the business pays for workers compensation insurance. Insurance carriers have underwriters who determine whether to offer coverage to a business and what to charge for that coverage. These underwriters use the experience mod as the most impactful measurement when making a decision.  Keeping this rating low is important. Implementing safety programs that include an effective return to work program can decrease the frequency and severity of claims.
Classify Employees Properly
Workers Comp Codes are extremely important when it comes to maximizing savings on commercial insurance. First a business owner must make sure all employees are classified properly.  Most businesses have employees who are in different roles that require different sets of responsibilities. Office employees should be classified differently than travelling sales people and different from blue collar workers. Keeping accurate payroll numbers and making sure each employee is classified properly will go a long way towards cleaning up your relationship with your insurance carrier.
Shop Around Each Policy
An additional way to maximize savings, a business owner should shop around their policy periodically. It is not a good idea to switch carriers each year based upon a modest decline in premium, but it is important to check periodically to make sure your carrier is competitive with the marketplace.  Long term relationships still mean something. Especially  when the business has to file a large claim or the business has a year in which there are several small claims. Long term relationships will help when negotiating to prevent an increase in premium when you are renewing after a bad claims year.
Partner with an Independent Agent
Shopping your policy around to multiple can be a time consuming process. Unless you or someone on your staff is well-versed in the insurance quoting process, it may be much more cost effective to allow an independent agent to shop your insurance package so you don't have to. An independent agent has the inside knowledge to know which carriers are hungry to quote your industry and the policies that you need. Without this knowledge, it could take an enormous amount of time to get the best deal on the most comprehensive coverage for your business.  Partnering with an independent agent can allow you to get back to running your business while the insurance agent shops out your policy.  This can maximize savings while getting your business more comprehensive coverage.