10.8% Decreases are in store for the Business Community in Kentucky 
In 2019, the business community in Kentucky will pay significantly less for Workers Compensation Premium.  Rates in 2019 will be 10.8 percent less than 2018. This is the 13th consecutive year of decreases in what businesses pay for Kentucky Workers Compensation Rates. The average reduction applies predominantly to the industries of manufacturing, office and clerical, contracting, as well as goods and services. Not all industries and businesses will see as significant of an decrease. Some businesses may see no increase at all depending upon their class code and their experience modification rating.  Coal classes increased 11.7 percent for surface mining and 16.7 percent for underground mining. Some industries will see better decreases in premium based largely on the appetite of the carriers operating within the state. No matter what, overall the business community will benefit from better Kentucky Workers Compensation Rates 2019.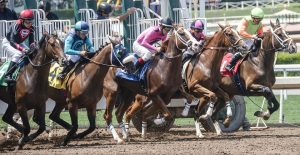 Why are Kentucky Workers Compensation Rates Declining in 2019
Rates are declining in Kentucky because of a number of reasons including; stability in written premium, lower combined ratios throughout the state, and lower loss-time claim frequency. Additionally, some legislative reforms have contributed to the decrease in Kentucky Workers Compensation Rates 2019. House Bill 2 (HB2) was a substantial factor in declining rates. HB2 cuts off workers' compensation benefits when the employee becomes eligible for Social Security benefits, or two years after the injury or last exposure. Additionally HB2 attempts to, re-examine the cut-off provision in an effort to be all-inclusive. Instead of benefits terminating based on Social Security eligibility, now all income benefits will terminate when the employee reaches seventy (70) years of age, or four (4) years after the injury or last exposure, whichever last occurs. Insurance carriers anticipate this bill will result in lowering the amount they pay out for part-time and permanent disability benefits.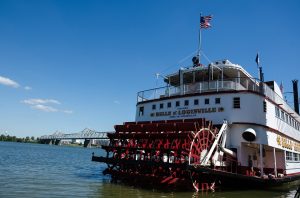 Kentucky Workers Compensation System Over Haul
The legislature within the state of Kentucky have decided in the second half of 2018 to move forward with an over haul of the states workers compensation system.  This overhaul will be the biggest changes the system in Kentucky has seen in nearly two decades.  The changes revolve predominantly around HB2. HB2 is designed to help contain underlying costs and improving the system as a whole.  The changes will impact medical expenses and benefits within the Kentucky Workers Compensation System. This Overhaul also takes additional steps to address the opioid epidemic with pharmaceutical medical treatment guidelines. These guidelines are attempting to deliver appropriate care to injured workers while reducing waste related to the opioid epidemic.
As a benefit to injured employees, HB2 attempts to increase maximum compensation rates for temporary and permanent and permanent partial disability benefits. The overhaul also attempts to improve access to vocational rehabilitation services as well as improve the dispute resolution system. Also, HB2 attempts to place a 15 year benefit cap from the date of injury to apply to some workers filing claims because of on the job claims. Many of the workers eligible for this cap eventually return to the workforce. This should save the Kentucky Workers Compensation System extensively moving forward.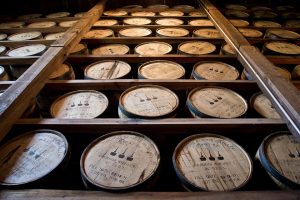 What can Kentucky Business Owners do to Maximize Savings?
Create and Distribute Safety Guides
Safety guidelines can be prepared to address the specific risks your business faces. No matter what industry you operate in it is crucially important to prepare safety procedures for your employees to follow while on the job. Creating these guidelines does not have to be extensively time-consuming, but they should be thorough.
Implement the Safety Guidelines
Once the safety guide is produced, it is important to talk about it with all staff periodically and regularly. An emphasis on safety should start the day an employee is hired and should continue throughout their employment.
Maintain and Replace Old Equipment
It is important to adequately maintain all equipment employees use and to replace it in an appropriate amount of time. All equipment that your employees use need to be regularly maintained to prevent deterioration and malfunction.
Help your Staff Keep a Tidy Work Environment
Many injuries result from a cluttered work space. Clutter can lead to slips, trips, or falls; which are the most common injuries that result in workers compensation claims.
Use Appropriate Safety Gear 
Requiring your employees to always wear appropriate safety gear is crucial to keeping your staff safe and the frequency of insurance claims low. Safe equipment applies to office employees as well as blue collar employees. Hard hats, gloves, and eye wear are important for some industries. Other industries have employees nee ergonomic office equipment to help office employees with posture and prevent nagging injuries like carpal tunnel syndrome.