West Virginia Workers Compensation Rates 2019 will decline by 10.3%
In 2019, West Virginia Workers Compensation Insurance Rates are going to be declining by a significant amount. On average, the business community will be paying 10.3 percent less for workers comp premium. This marks the 14th consecutive decrease in a row for the state. This declines amount to a cumulative decrease of 75.8 percent and aggregate premium savings of $398 million. This is extremely good news for business owners. There are a number of reasons for continuing declines and here are two aspects that contribute substantially to the decline in West Virginia Workers Compensation Rates 2019.
Why is premium declining?
The Move to Privatization
In 2006, West Virginia moved to privatize the workers compensation fund. When this began, the state system began adding private insurers to the market in an effort to compete with the state-run workers comp fund. More competition has forced not only the state fund, but also every carrier operating in the state to compete for business. In most instances, states who have both a robust state fund and a competitive open market benefit from lower workers compensation premium. Most within the industry believe continued competition will lead to additional declining rates for the business community within the state of West Virginia.
Safety Programs
Many within the insurance industry have noted that safety programs have had a significant impact on declining workers compensation rates. These programs have been instituted by numerous employers across the state of West Virginia. Better safety programs contribute to less insurance claims and the claims that are reported are less severe. This means the insurance carriers are forced to pay out less in claims. These savings are passed on to the business community in the form of lower workers comp rates.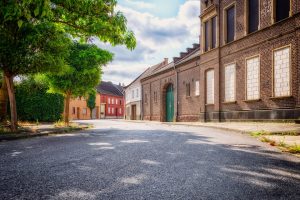 If you are a West Virginia Business Owner looking to renew your commercial insurance, we have specialists waiting to help you get rock bottom rates on the most comprehensive insurance packages. We can help you no matter the size of your business or the industry you operate in.
Give us a call at 888-611-7467 or click here to fill out a quote online and let us shop insurance so you do have to.