Accountants, CPA's, Bookkeepers, Auditing, Tax Preparing Services, and Payroll Services 
Businesses in the accounting industry have very unique risks that only businesses in this industry face. These businesses face enormous risk when it comes to dealing with people and businesses sensitive financial information. Cyber Security is extremely important for accounting firms. When it comes to Workers Compensation Concerns, the risk of severe injury are small. Because of the nature of an office setting, repetitive use injuries are the biggest risk. A sedentary lifestyle is also a concern for the health of the workforce in general. Creating some form of incentive to encourage your employees to stay physically fit is a good idea to prevent absenteeism. In most cases it creates a happy and healthy workforce. Slips, trips, and falls are not a huge problem to this industry, but they should not be taken lightly. Focusing on ergonomics will help employees prevent repetitive use injuries and prevent back problems from arising.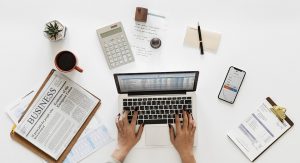 Even though an accounting firm operates in an office setting, there is a need to pay attention to the up keep of the facility the business operates. Keeping the parking lot well lit and free of debris can prevent many slip, trip, and fall claims from occurring. Even you operate in an area of the country where cold weather is common during the Winter Months, it is important to have a plan in place for removing snow and ice from the parking area and walkways. Common areas within the facility should be kept clean and clutter free. Someone needs to be in charge of the general maintenance of the facility. Smoke detectors needs to be in working order.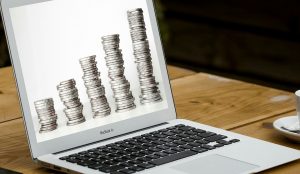 Additional Coverages for Accounting Professionals:
✓ General Liability Insurance
✓ Professional Liability Insurance (E&O)
✓ Hired and Non-Owned Auto
✓ Employee Dishonesty Bond
General Liability Insurance
In most states throughout the country, general liability insurance is required by law for most businesses. This is commonly the first policy a business purchases, along with workers compensation insurance. Just purchasing GL and WC can be a risky proposition for most businesses. General Liability will cover the business for the common liability it faces to outside third parties damaged by the actions of the business. These damages can be both property damage and bodily injury. In most cases, clients do not visit the office location or an accounting firm. If they do it is not very frequent or for very long. This keeps the liability risk fairly low. Off-premises exposures arise when employees are engaged in sales visits, training sessions, and physical audits at the client's location. There should be strict policies and training for how an employee should conduct themselves when conducting off-site work.
Professional Liability Coverage
Professional Liability is a necessary coverage for most all accounting firms. Professional Liability is also frequently referred to as Errors and Omissions or E&O. The nature of the business for accounting firms is giving professional advice and providing audits. When the advice is not up to par, liability can arise. These risks can be related to include the services the business provides, the credentials and experience of the employees, and the ratio of professional to clerical employees. Thorough background checks must be done on all employees to verify education and to prove they do not have a financial criminal history. In many cases, failure to adequately monitor staffs credentials can cause a claim to not be covered. Limiting the amount of professional work clerical staff are allowed to do can prevent risks from arising related to E&O Claims.
Commercial Auto Insurance
Risks associated with driving normally low for accounting firms. If the business owns vehicles that are only used for business purposes, a traditional commercial auto policy will suffice. If you have employees who travel and use rental cars or employees who use their personal vehicles for business purposes, a hired and non-owned auto policy needs to be added for the business to be properly protected.
Employee Dishonesty Bond
An Employee Dishonesty Bond is highly recommended for businesses that operate as an accounting firm. There are two main types of criminal exposure that are covered by a bond. The bonds that can be purchased to protect a business from losses related to the criminal activity committed employees. Those two ways to protect your business from this exposure is through a Commercial Crime Insurance Policy or a Fidelity Bond.  A Fidelity Bond is a form of insurance that covers losses resulting from employee dishonesty, fraud.  A Fidelity Bond is meant to act as a security against potential fraudulent employees as well as disgruntled employees.  A Commercial Crime Insurance Policy is typically designed to meet the needs of organizations other than financial institutions (such as banks). A commercial crime policy typically provides several different types of crime coverage like: employee dishonesty, forgery, computer fraud, funds transfer fraud, kidnap, etc. Both of these policies will cover losses due to the actions of your employees. If you are not sure which type is best for you it is always best to consult with an experienced independent insurance agent to make sure you are properly covered.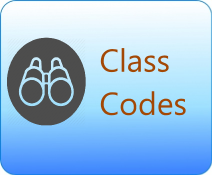 Common Classification Codes Associated with Accounting Firms:
NCCI Workers Compensation Codes:
8803- Accountant, Auditor; traveling
8810- Clerical; office only
SIC Business Insurance Codes:
8721: Accounting, Auditing and Bookkeeping Services
7291: Tax Return Preparation Services
NAICS Liability Classifications:
541211: Offices of Certified Public Accountants
541213: Tax Preparation Services
541214: Payroll Services
541219: Other Accounting Services
Business ISO General Liability:
41677: Accounting/Consulting