The Amazon Delivery Services Partner Program is a new program designed by Amazon to allow drivers to start their own business through this new program. Over the past few years, Amazon has had a problem with the vast amount of orders needing to be delivered. The United States Postal Service (USPS), UPS, and FedEx simply are not able to keep up with the demand for delivery services that customers of Amazon have come to expect. Because of this demand, Amazon is developing a fleet of delivery service businesses to deliver their packages for Amazon exclusively. Because of the strict requirements put in place to become an Amazon Delivery Services Partner several insurance carriers are eager to offer insurance coverage to these businesses.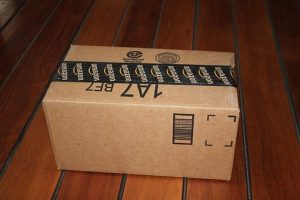 History of the Amazon relationship with Fed Ex and UPS
Since its inception, Amazon has used Fed Ex, UPS, and the United States Postal Service (USPS) for delivery purposes. In June Fed Ex Announced it is not renewing the relationship it has with Amazon Express Shipping. The Relationship between Amazon and Fed Ex actually started to sour around three years previously. This was when Amazon demanded better discounts from both Fed Ex and UPS.
UPS responded with the discounts, but Fed Ex did not agree. At this point more than half the business Fed Ex generated from Amazon went to UPS. Because of this soured relationship and Amazons demands for special pricing, Fed Ex has determined Amazon is their least profitable delivery partner. Because of this fact, Fed Ex is changing the partnership with Amazon moving forward.
Since this announcement, Fed Ex and UPS have decided to take dramatically different paths towards their relationships with Amazon. The contract Fed Ex is stepping back from is U.S. Express Contract with Amazon. This contract expired on June 30.  Fed Ex is planning to instead focus on the broader e-commerce market. A large portion of the packages that will not be delivered by Fed Ex are more than likely going to be delivered by UPS, especially if those packages are not part of the express delivery. In the future, Amazon wants to have a majority of these packages delivered by Amazon Delivery Services Partners.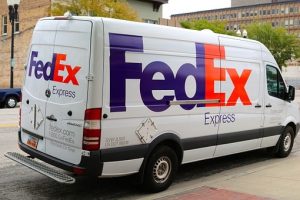 Even as Amazon develops relationships with their own delivery service partners, the company will continue to have to use the USPS, UPS, and FedEx a lot for the delivery of their packages; but even using all three of these delivery businesses Amazon is having a hard time servicing all of their orders. As the business continues to grow, delivering all of their packages is simply not possible. This is where Amazon is counting on the Amazon Delivery Services Partner Program to come through in a big way.
By allowing drivers to start their own small business, Amazon is creating a new niche industry for these logistics companies. The program has strict guidelines the businesses must follow in order to be a part of the program. The guidelines include training, technology, on demand technological support, driver assistance for on road issues, a dedicated account manager, and more than 20 years of logistical experience.In addition, Amazon also provides access to exclusive deals on Amazon Branded Vans that come with programs designed to help businesses with vehicle maintenance, Industrial-grade handheld devices, accounting services, and even legal support.
Insurance for an Amazon Delivery Services Partner
Insurance for Amazon Delivery Service Partners can be expensive. When a startup is getting their business off the ground, coming up with additional cash to get insurance coverage in place can be difficult. Most carriers we partner with offer multiple payment options to help you get coverage in place on your terms. In most states General Liability and Workers Compensation are required by law, but these two policies are the bare bones minimum amount of insurance a business should carry. Here are the four policies all Amazon Delivery Services Partner Businesses should consider securing.
General Liability
Workers Compensation
Commercial Auto

Hired & Non-Owned Auto Liability Coverage

Umbrella Policy
General Liability for Amazon Delivery Services Partner
General liability insurance is arguably the most important policy a business can purchase to protect the business from the liability it faces to outside third parties. In most states it is required by law in order to be open for business. A general liability policy protects the business from property damage and bodily injury to 3rd parties. Most policies with most carriers will cover both public and product liability.
Workers Compensation
Workers Compensation is governed by the state governments. This coverage is required by law for most businesses in most states. Even if it is not legally required in any particular state, it is more than likely beneficial for a business to carry this coverage. The policy covers injured employees with some lost wages and medical costs when they are hurt on the job. The business gains the peace of mind that they cannot be sued to accidents that occur as a part of normal business operations.
Commercial Auto
Commercial Auto is a key piece of the package of products an Amazon Delivery Services Partner Business needs to adequately protect the business. The policy provides protection against physical damage and injury resulting from car accidents. Depending upon the specifics of each policy, most commercial auto insurance policies should provide some protection from theft and vandalism.
Hired & Non-Owned Auto Liability Coverage
A Hired and Non-Owned Auto Insurance Policy is an addition to a Commercial Auto Insurance Policy that is designed for when a businesses employees drive leased or rented vehicles. It also can apply when an employee is using their personal vehicle for business purposes. When a business has a vehicle or a number of vehicles out for servicing, there might be a time when the business will need to rent a vehicle for a period of time until the vehicle is operational again.