Landscaping businesses make up a huge part of our economy.  According to a July 2016 IBIS World Market Report, the landscape services industry had an annual revenue of $78 billion. This same report showed that the industry employs just under a million people and represents just under half a million small businesses. For a majority of the country, this industry is very dormant for at least 4 months out of the year. In an effort to continue to make income and keep good employs around, many businesses turn to Snow Removal during the colder months of the year. Here are several insurance policies that can help those businesses protect themselves and their employees.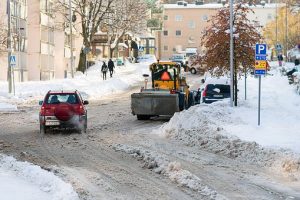 The risks associated with a snow removal business is very different than the risks a traditional landscaping company faces.  Cold weather and different equipment make the risks associated with snow removal high for your business.  Because of these risks, it is extremely important to speak with your insurance agent about exactly what it is that your business does and does not partake in on a daily basis. Partnering with the right independent insurance agent can help you determine if it is worth the risk to offer snow removal and if you do how to best protect your investment.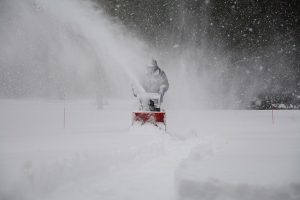 Here are 5 insurance policies that are essential to protect your business if you are working in the snow removal industry.
General Liability
General liability insurance coverage is a type of insurance policy that covers your business for liability to third parties you come in contact with. Most policies cover bodily injury claims of third parties injured because of the actions of your business, along with property damage that occurs because of the actions of your organization.
Workers' Compensation
Each state has their own rules and regulations regarding their workers compensation system. Depending upon each states guidelines, you may be exempt from coverage depending upon the industry you operate in or the number of employees you hire.
Depending upon the state you operate in and the number of employees you have, you more than likely are legally required to purchase workers' compensation coverage. For example, in the state of Georgia coverage is required for nearly all businesses with three or more employees.
Now a workers' compensation insurance policy is commonly referred to as 'exclusive remedy'.  This is because when employees are injured, they receive coverage for their medical expenses and some lost wages while they are not able to work. Most policies cover around 60% of the employee's salary. Employers gain the peace of mind to know that they will not be sued for injuries that occur as a part of normal business operations.
Commercial Auto
If you own or operate vehicles as part of your snow removal business you will need to insure those vehicles properly. If you own the vehicles you need a commercial auto policy and if you lease the vehicles you will need a hired and non owned auto policy.
Inland Marine
A Commercial Auto Policy will cover the truck or other type of vehicle, but it will not cover the trailer or any equipment being transported by the truck. An Inland Marine Insurance Policy will protect all of your specialized equipment while it is in transit on a trailer or in use off premise.